Our Deals
We're proud of our track record of successful deals! And in addition, their specifics can be a great source of information when you're considering a new project. Read on to learn all the ins and outs:
Solutions 30 S.E. acquired Connecting Cable GmbH
MP Corporate Finance acted as the exclusive financial advisor to French stock-market listed Solutions 30 SE in the acquisition of German Connecting Cable GmbH, a provider of B2B telecommunication-field-services.
Listed at NYSE's Alternext market, Solutions 30 is a French service provider in the area of new digital technologies. With more than 1,700 employees, the company serves both the B2B as well as the B2C markets and caters to all industry sectors, amongst others IT/Telecom, Energy, Banking, Hospitality and Retail. Founded in 2003, Solutions 30 today is a leading player in Europe and recorded sales of € 94 million in 2013. The company continues to grow and aims expanding its activities further into additional regional markets in Europe.
Connecting Cable GmbH is a major contractor to leading German internet and telecommunication network carriers. The company offers network termination, last-mile installation and connection set-up services directly at the customer's premises and employs one of the largest pools of field technicians in Germany, making it a considerable, independent player in the German market.
Following the acquisition of B+F Elektrotechnik in 2013, the acquisition of Connecting Cable GmbH marks a further step in Solution 30's growth strategy in the German telecommunications market, and thus a successful continuation of its Buy-and-Build Strategy that MP Corporate Finance developed together with its Client.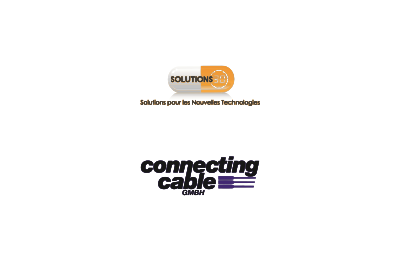 Solutions 30 acquired Connecting Cable from the founder
The latest information about MP
Ready to start?!
Our teams of specialised dealmakers and ambitious M&A
challengers, are ready to take on your challenge – and exceed your expectations, every day.
Market leader in 8 fields of expertise
600+ industrial M&A projects
60+ professionals form the largest industrial M&A team
Adding credibility to your deal
Maximising your value with our challenger mindset