Our Deals
We're proud of our track record of successful deals! And in addition, their specifics can be a great source of information when you're considering a new project. Read on to learn all the ins and outs:
STI acquired Petöfi Nyomda
MP Corporate Finance acted as the exclusive advisor to the German display and foldig box manufacturer STI Group in the acquisition of Hungarian printing house Petöfi Nyomda Kft. from M-real Group.
Petofi Nyomda Kft. (GmbH) is the competence leader in the Central European market in the field of cardboard fold-up boxes and offset laminated packaging. In addition, the company offers self-adhesive labels in roles and print using UV technology. The company was founded in 1840 and has a total production area of 75,000 m².
On the one hand, STI offers solutions in the packaging area and on the other hand, it offers concepts/products for the product presentation at the Point of Sale (POS). The company is the European market leader in both areas. STI has 5 production sites in Germany and one in the Czech Republic as well as several development and consultancy offices distributed across Europe, Australia and North America (West Coast).
M-real Group is the leading producer of primary cardboard fibres and is among the market leaders on the European paper market. The company offers cardboard boxes and special paper for the packaging, communication and advertising industries. Its customers includes brand companies, cardboard printers, processors, publishing houses, printing houses, retailers and suppliers of office supplies.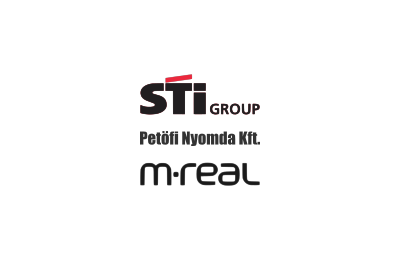 STI Group acquired Petöfi Nyomda from M-real Group
The latest information about MP
Ready to start?!
Our teams of specialised dealmakers and ambitious M&A
challengers, are ready to take on your challenge – and exceed your expectations, every day.
Market leader in 8 fields of expertise
600+ industrial M&A projects
60+ professionals form the largest industrial M&A team
Adding credibility to your deal
Maximising your value with our challenger mindset