Our Deals
We're proud of our track record of successful deals! And in addition, their specifics can be a great source of information when you're considering a new project. Read on to learn all the ins and outs:
Wieland Group sold Schleicher Electronic to Aurelius
MP Corporate Finance acted as the exclusive financial advisor to Wieland Holding in the sale of Schleicher Electronics GmbH, a provider of industrial automation solutions, to Aurelius AG.
Wieland sold its shares in Schleicher Electronic as part of its concentration on the three business areas of electrical connection technology for industry, connector systems for building technology, and electronics for industry and building technology.
Schleicher Electronics is a leading manufacturer of automation and safety technology, focusing on implementing process automation applications in plant and mechanical engineering. To this end, the company develops and produces electronic components and systems from the wiring to the control/motion level for renowned customers in factory and logistics automation. With 120 employees, Schleicher generated a turnover of around 20 million euros.
The Wieland Group, headquartered in Bamberg, Germany, is one of the leading manufacturers of electrical connection technology with a turnover of more than 200 million euros and 2,000 employees with numerous international subsidiaries. Wieland's product range comprises more than 20,000 different components for automation technology, building installation and electronics.
Aurelius AG is an industrial holding company with a long-term investment horizon, which invests in companies with operational and financial development potential and whose market position can be secured and expanded through active support.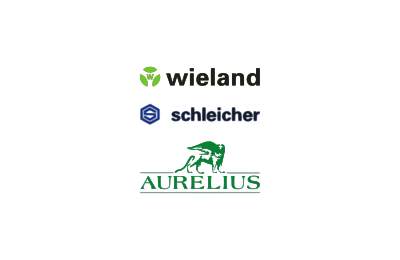 Wieland sold Schleicher to Aurelius
The latest information about MP
Ready to start?!
Our teams of specialised dealmakers and ambitious M&A
challengers, are ready to take on your challenge – and exceed your expectations, every day.
Market leader in 8 fields of expertise
600+ industrial M&A projects
60+ professionals form the largest industrial M&A team
Adding credibility to your deal
Maximising your value with our challenger mindset