Our Deals
We're proud of our track record of successful deals! And in addition, their specifics can be a great source of information when you're considering a new project. Read on to learn all the ins and outs:
The shareholders sold 100% of OTS GmbH to Zinkpower
MP Corporate Finance acted as the financial advisor to the shareholders in the sale of OTS GmbH
OTS GmbH is one of the most modern hot-dip galvanizing plants in Europe and generated sales of around 12 million Euros with 55 employees in 2017. With one of the largest zinc baths in Austria, OTS is able to economically galvanize both small and large parts up to a length of 18m and a weight of 7 tons.
The Kopf Group, one of the world's leading hot-dip galvanizing groups, consists of the ZINKPOWER® and POWER-CAST divisions and employs more than 2,400 people in 10 countries.
The shareholders of OTS GbmH sold 100% of the shares in the company. Through this transaction, Kopf Group strategically expands its galvanizing network in Austria. OTS GmbH has found a strong partner to accompany the business in its further development.
MP Value Add
MP Corporate Finance acted as exclusive financial advisor to Invest AG, Peneder Group and the management in the sale of OTS GmbH. The team executed a highly focused and selective investor approach and prepared a comprehensive documentation package, which focused on the core value drivers of the business. In cooperation with the entire deal team, MP managed a highly streamlined process. Within less than two months after start of Due Diligence, the team reached a signing in a transaction, that was mutually successful for all parties.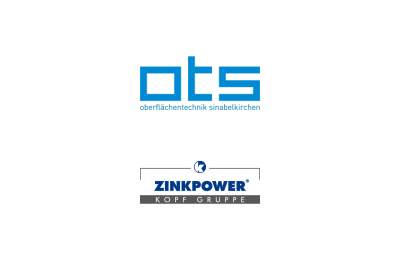 The shareholders sold 100% of OTS GmbH to Zinkpower
From selection of potential buyers to a smooth and swift due diligence, MP professionally executed this transaction with a hands-on approach. The deep understanding of the industry and strong negotiation intelligence were crucial factors for the success of this transaction.

Leo Strohmayr, M.Sc. MBA, Managing Director at Invest AG
The latest information about MP
Ready to start?!
Our teams of specialised dealmakers and ambitious M&A
challengers, are ready to take on your challenge – and exceed your expectations, every day.
Market leader in 8 fields of expertise
600+ industrial M&A projects
60+ professionals form the largest industrial M&A team
Adding credibility to your deal
Maximising your value with our challenger mindset