Our Deals
We're proud of our track record of successful deals! And in addition, their specifics can be a great source of information when you're considering a new project. Read on to learn all the ins and outs:
Trilux Group sold BAG electronics to OSRAM AG
MP Corporate Finance acted as the exclusive financial advisor to Trilux Group in the sale of BAG electronics Group to listed Osram AG.
Trilux Group, headquartered in Arnsberg, Germany, is a leading provider of lighting solutions & services for multiple application markets. Its wholly owned subsidiary BAG Electronics supplies innovative, professional LED lighting systems and solutions to demanding users from the infrastructure-, municipal- and retail-sectors among others. BAG's portfolio comprises hardware as well as high-end and user interfaces and controllers, such as a human-centric lighting solution (HCL) simulating and providing a biologically 24/7-adequate lighting environment.
Osram is a leading lighting manufacturer primarily offering semiconductor-based products and technologies for a wide range of high-tech applications. Applications for Osram's products range from virtual reality to autonomous driving and from smart phones to smart and connected lighting solutions in buildings and cities.
The transaction comprised a development and engineering hub in Germany as well as the group's manufacturing facilities in the Philippines.
A perfect fit for all stakeholders, the transaction helps Trilux in its on-going strategic positioning as a focussed lighting solutions & systems provider while OSRAM is able to significantly strengthen its Digital Systems business unit by completing the portfolio of electronic ballasts for cutting-edge lighting technology.
MP Value Add
MP Corporate Finance supported Trilux Group in the execution of this highly complex carve-out project. "Based on our extensive industry know-how and transaction-expertise, we succeeded in structuring and executing a highly complex carve-out, beneficial to all parties involved" says Roman Göd, Managing Partner of MP Corporate Finance.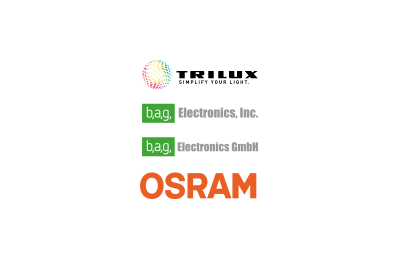 Trilux Group sold bag electronics to Osram
The latest information about MP
Ready to start?!
Our teams of specialised dealmakers and ambitious M&A
challengers, are ready to take on your challenge – and exceed your expectations, every day.
Market leader in 8 fields of expertise
600+ industrial M&A projects
60+ professionals form the largest industrial M&A team
Adding credibility to your deal
Maximising your value with our challenger mindset