Our Deals
We're proud of our track record of successful deals! And in addition, their specifics can be a great source of information when you're considering a new project. Read on to learn all the ins and outs:
The shareholders sold FFP to Constantia Flexibles
Sale of UK's #1 sustainable flexible food laminates innovator
Since its foundation in 1967, FFP Packaging Solutions has been driving the (r)evolution of the UK flexible packaging market through its leading-edge packaging innovations, particularly with respect to high-end functionality and sustainability credentials.
FFP is recognised as the expert for recyclable monomaterial laminates offering flexo printed flow wraps, lidding films, and pre-made pouches. Already today, FFP generates over 80% of its sales in sustainable packaging.
The company's success is moreover based on its strong ties across the British food landscape, as FFP is the go-to body of knowledge regarding sustainable packaging for food producers, brands, retailers, policy makers and sustainability stakeholders alike.
Constantia Flexibles is one of the world's leading manufacturers of flexible packaging. The acquisition of FFP is perfectly aligned with the group's vision to create packaging with the highest benefit for the customer at the lowest impact on the environment. FFP further adds the group's first consumer packaging site in the UK.
The deal allowed a complete exit of the founding family shareholders enabling FFP's next level of growth driven by the existing management team.
MP Value Added
Equity Story: MP successfully promoted FFP's leading position in sustainable flexible packaging to attract strong interest from potential investors.
Speed: MP executed the process within just 5 months from project kick-off to closing despite the turbulent market environment, thus seamlessly managing any challenges throughout.
Success: MP managed the sale to a well-fitting partner supporting FFP's further development while achieving an attractive exit for the more than 40 individual shareholders.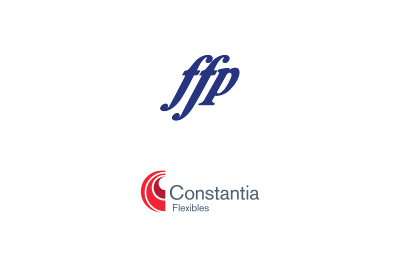 The shareholders sold FFP to Constantia Flexibles
From the first time we met MP, they understood our values and objectives and have supported FFP's management team diligently and with the highest levels of professionalism. We would not hesitate to recommend MP Corporate Finance to any business considering a change of ownership.

Robin Chudley, Chairman at FFP
We screened many potential corporate finance partners and we felt that MP provided the right level of understanding of the industry whilst also demonstrating an in depth understanding of FFP's short-term and long-term objectives. MP have provided exceptional support to the management team throughout the process, ensuring that we understood, and were well prepared for each step from engagement right through to completion.

David Cooper, Managing Director & CEO at FFP
The latest information about MP
Ready to start?!
Our teams of specialised dealmakers and ambitious M&A
challengers, are ready to take on your challenge – and exceed your expectations, every day.
Market leader in 8 fields of expertise
600+ industrial M&A projects
60+ professionals form the largest industrial M&A team
Adding credibility to your deal
Maximising your value with our challenger mindset