Our Deals
We're proud of our track record of successful deals! And in addition, their specifics can be a great source of information when you're considering a new project. Read on to learn all the ins and outs:
The shareholders sold nokutec to LIKUM
MP Corporate Finance acted as the exclusive M&A advisor to the shareholders of nokutec in the sale to LIKUM.
The shareholders and beneficiaries of nokutec were searching for opportunities to pass on the business to a strong long-term partner, that could elevate the business to the next level. As part of its growth strategy, LIKUM acquired nokutec to further expand its injection molding capabilities, strengthen competitiveness by extending product portfolio and improve the overall group's diversification across various industries.
MP Value Add
MP's dedicated team successfully advised the shareholders of nokutec throughout the entire selling process and managed to effectively identify the perfect buyer with significant synergy potential and mutual benefits for both parties. Despite uncertainties in the market regarding raw material costs and energy prices, MP managed to negotiate a step-wise transaction with a sophisticated structure, which included inter alia a real estate carve-out and asset backed financing.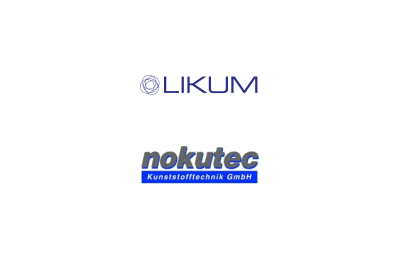 The shareholders sold nokutec to LIKUM
For the sale of our family-run business after around 30 years, we found a partner in MP who has excellent market knowledge and professionally guided us through the entire process. The extremely trustful collaboration, where our interests and goals were always in focus, was perfect and impressed us. A big thank you to the MP team!

Dr. Stefan Rath, Shareholder at nokutec
The latest information about MP
Ready to start?!
Our teams of specialised dealmakers and ambitious M&A
challengers, are ready to take on your challenge – and exceed your expectations, every day.
Market leader in 8 fields of expertise
600+ industrial M&A projects
60+ professionals form the largest industrial M&A team
Adding credibility to your deal
Maximising your value with our challenger mindset