Our Deals
We're proud of our track record of successful deals! And in addition, their specifics can be a great source of information when you're considering a new project. Read on to learn all the ins and outs:
Trenkwalder acquired KAPPA people
MP Corporate Finance acted as the exclusive financial advisor to Trenkwalder Personaldienste AG the market leader in personal leasing in Central Europa in the acquisition of the Czech personnel service provider KAPPA People a.s.
This gets Trenkwalder a step closer to realising its goal of becoming the leading recruitment agency in Central Europe.
KAPPA Personal a.s. was founded in 1991 as a private company and converted to a public company in 2001. 95 percent of the turnover was achieved by providing industry with labour. KAPPA has 120 internal employees at 18 sites in the Czech Republic and at ten sites in Slovakia. Its market share is 20 percent. In 2004, 3,400 temporary workers were placed with a volume of six million working hours. Its main customers include LEGO, Danone, Euromedia Group, Schneider Electric and Hella Autotechnik Nova.
With a market share of 17 percent, Trenkwalder Personaldienste AG is by far the biggest HR agency in Austria and the market leader in Hungary, Slovakia and the Czech Republic. In total, the Trenkwalder Group achieved a total turnover of approx. EUR 300 million in 2004. Its employees will internationally increase to significantly more than 30,000. Trenkwalder has branches at 140 locations in eleven countries (Austria, Italy, Germany, Hungary, Slovakia, Slovenia, the Czech Republic, Croatia, Serbia-Montenegro, Romania and Poland) and is planning further acquisitions.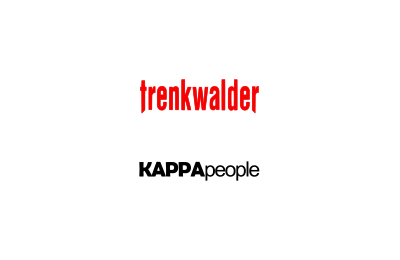 Trenkwalder acquired KAPPA people from the owners
The latest information about MP
Ready to start?!
Our teams of specialised dealmakers and ambitious M&A
challengers, are ready to take on your challenge – and exceed your expectations, every day.
Market leader in 8 fields of expertise
600+ industrial M&A projects
60+ professionals form the largest industrial M&A team
Adding credibility to your deal
Maximising your value with our challenger mindset