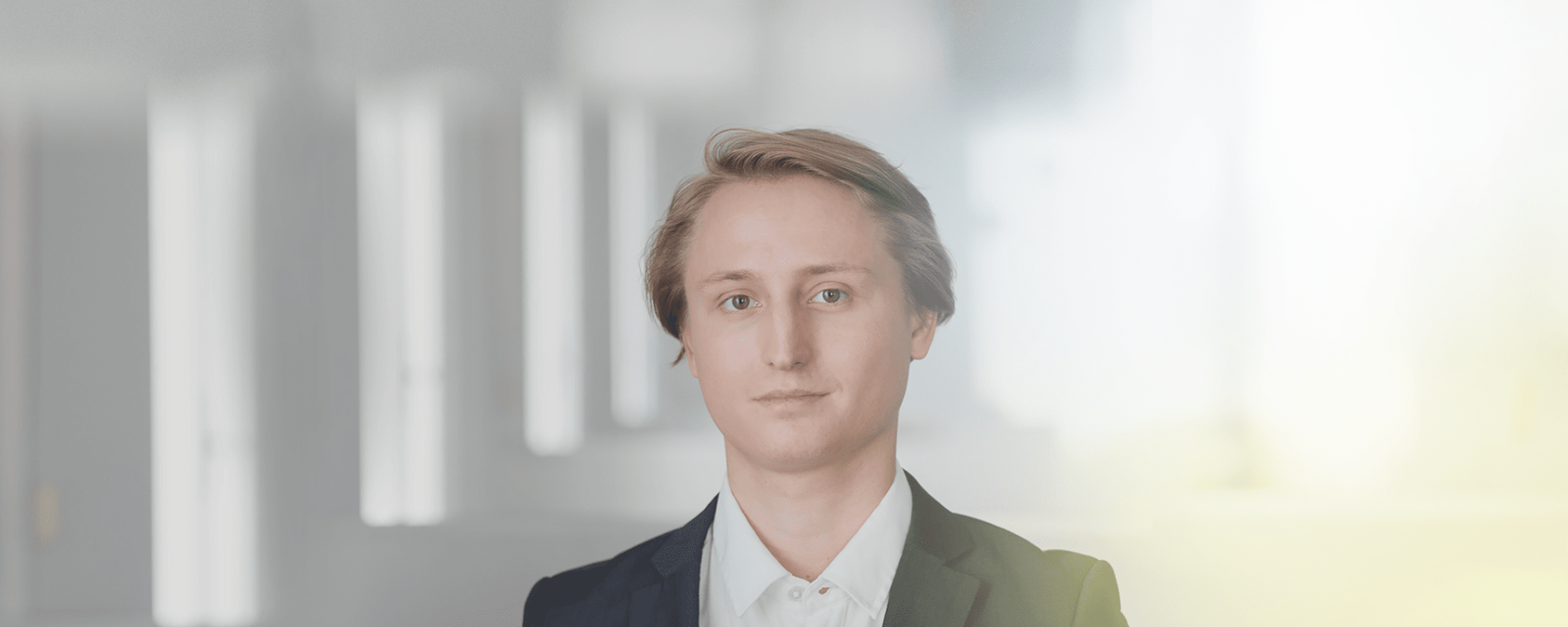 Being an "M&A guy" in Austria
What does being an M&A guy even mean, you ask?
Well, there undoubtedly is some kind of unfamiliar curiosity associated with M&A, investment banking and the like. But Austria is probably not the foremost destination that comes to mind. It is true that Wall Street, Canary Wharf and Manhattan are largely recognised names even in pop culture. Yet sometimes it's worthwhile taking a closer look elsewhere. Let me tell you what I've learned so far about the intriguing world of M&A at the industry leading mid-market investment bank – located in the heart of Europe.
First a brief introduction of myself: My name is Lars, I have the Dutch and Austrian citizenships, I recently turned 27. Roughly ten years ago I decided that I wanted to pursue a career in investment banking, although at the time its concept essentially seemed intangible. None of my friends or family members had anything to do with banking or finance, I was simply intrinsically drawn to that notion. A few years later, my bachelor's degree in International Business Administration was the first step in making my goals come to fruition. I would wholeheartedly argue that M&A know-how primarily builds on first-hand experience. Nevertheless, I moreover went for a master's degree in Finance & Investments before fully committing to a long-term position. Like many others I travelled across Europe and completed assignments at various investment banks. Now, after one year in Frankfurt, I moved to Vienna to continue my journey at MP.
Coming from both a generalist as well as industry-focused M&A background, I deliberately opted for the latter. MP cunningly leverages its long-standing industry expertise to a multinational client base. MP's specialist track record can hence benefit clients regardless of their location – in an industry the world is small. To me it was clear that I wanted to accumulate know-how in a certain sector, yet not be limited to staying in one place. My choice was clear.
In just three months I have had the chance to travel through Europe and participate in strategic discussions and workshops with client management on several occasions. At my previous analyst positions this did not happen once. I am glad MP sees my potential and supports me in developing my skillset accordingly. So, as you might expect, the first few months have also been quite intense. I was somewhat (and positively) surprised how much responsibility and therefore trust MP shows for its juniors.
M&A is a project business. This means that you will get to know your customers as well as your team. Especially as an analyst you are the backbone of the project and need to know the ins and outs of your cases. As MP acts both as sell-side and buy-side advisor, I am currently staffed on two sell-sides and one buy-side mandate. This allows for an exciting variety of tasks, for sure. Being quick to correctly prioritise when to do what is a must when having to face that degree of responsibility right from the get-go.
In M&A efficiency is key. I am corresponding with dozens of people across the three project teams. MP regularly invites experts and hosts workshops to help develop the teams' hard as well as soft skills. Despite my quite firm technical know-how there always is another neat trick to learn. In general, MP's surprisingly flat hierarchy makes it easy for me to access the collective toolbox.
Not rarely you hear horror stories about how junior colleagues at the entry levels of bulge bracket banks experience team dynamics: Deleting each other's files or playing dubious jokes, all in the mindset of catering to their own advantage by sabotaging others. By contrast, if you are looking for a helping hand at MP you will find one. A mentality of treating your close colleagues as enemies is outdated and irresponsible. During my introductory weeks I experienced the value of respectful co-operation. And as a consequence, I don't mind staying a tad longer to support a colleague or ask the manager next door for creative input on a project.
I might be the rare species of a happy M&A analyst. But not just for any reason: Being an "M&A guy" in Austria reflects the modern attitude of young, ambitious workaholics. It's not about following the flock. It's about being decisive and independent. About making responsible decisions. Always keeping a sharp and open mind. I sought a place where I am encouraged to do that. And, three months ago, I found that place. In Vienna, at MP.
The latest information about MP
Ready to start?!
Our teams of specialised dealmakers and ambitious M&A
challengers, are ready to take on your challenge – and exceed your expectations, every day.
Market leader in 8 fields of expertise
600+ industrial M&A projects
60+ professionals form the largest industrial M&A team
Adding credibility to your deal
Maximising your value with our challenger mindset