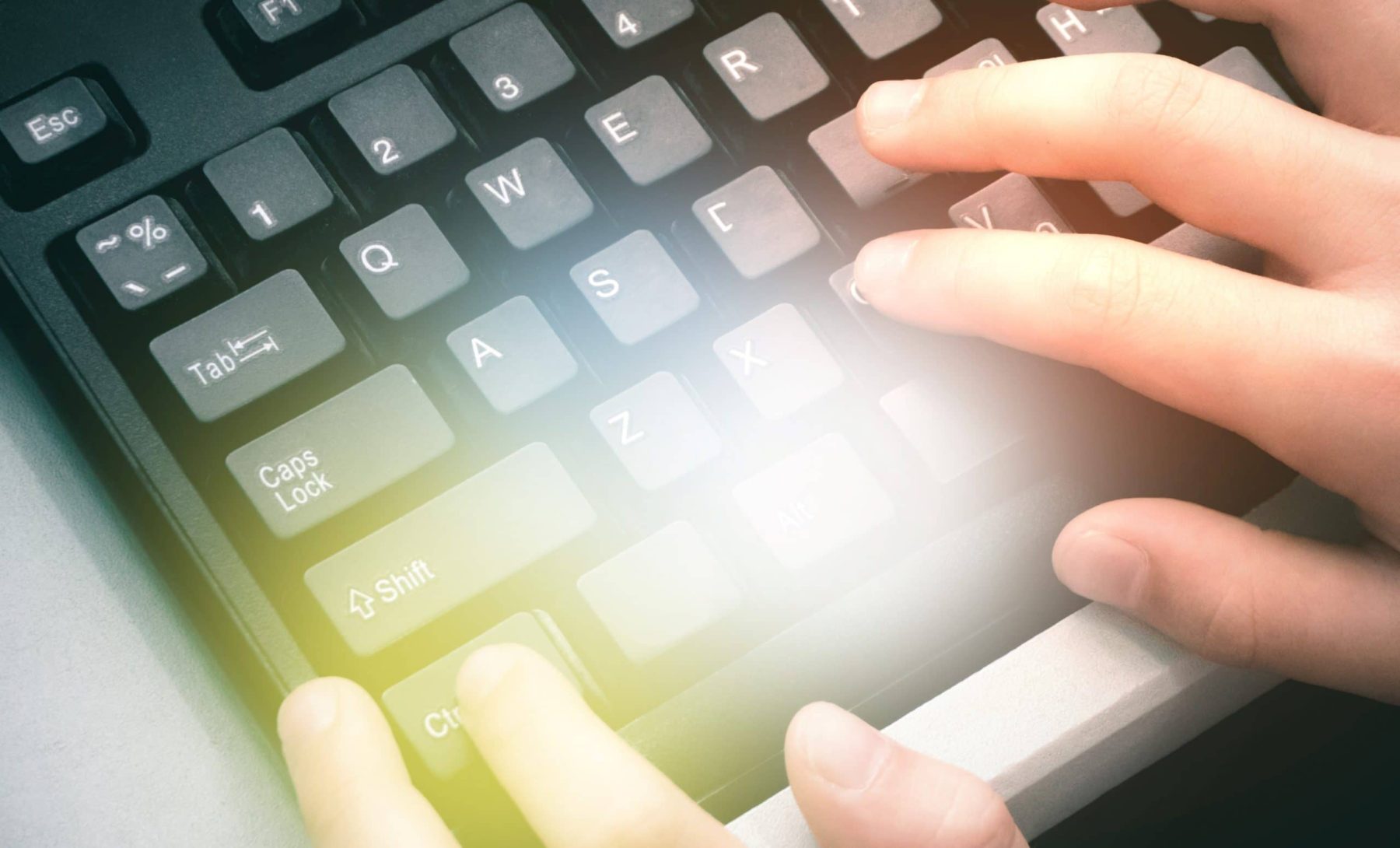 Essential Shortcuts in PowerPoint
Microsoft PowerPoint is one of the most powerful and frequently used software in the business world. As with every tool, it is important to efficiently employ it and optimise the workflow, ultimately saving precious time and obtaining better results. PowerPoint developed immensely in the last years, streamlining the user experience and compatibility as well as introducing new functions and improving accessibility to those functions.
In this article, we will focus on essential PowerPoint shortcuts and functions that will dramatically decrease the slide deck creation time while also helping create beautiful, perfectly designed presentations. However, before we dwell on specific shortcuts, it is important to understand the way shortcuts work in PowerPoint. There are four main types of shortcut functions: direct shortcuts, the Menu Navigation function, the Quick Access Toolbar (QAT) function, and Presenting Mode. We will discuss each function separately.
Direct Shortcuts for faster workflow
As the names suggest, direct shortcuts can be accessed directly through keyboard combinations. Some powerful shortcuts useful for daily work are:
Tab and Shift + Tab to navigate the selection of objects on a slide
Ctrl + Shift + C and Ctrl + Shift + V to copy and paste (text) formatting
Shift + Arrow Keys to symmetrically resize objects
Shift + Mouse Click and drag to move an object while keeping it aligned
Ctrl + Shift + Mouse Click and drag to quickly copy an object and move it while keeping it aligned
Menu Navigation Function for Easy Access
Besides the direct shortcuts, there is a myriad of shortcuts literally at one's fingertips. The magic key to unlock it is the Alt key. With this key, one can effectively navigate through the whole menu without even using the mouse. Some strong shortcuts used on a regular basis are:
Alt + H + FF or +FS or +FC to change the font, font size or font colour
Alt + H + AT or +AL or +AR or +AC to align text, align left, align right, or centre-align content
Alt + W + M or +H or +K to go directly to Slide Master, Handout Master, or Note Master
Alt + H + G + A to open the Align/ Distribute/ Group menu
Quick Access Toolbar for Customized Efficiency
With the Alt key, one can also directly access the QAT, which can be individually populated with shortcuts used most frequently. This is a quintessential set of shortcuts within a shortcut that can be accessed with
Alt + 0, Alt + 1, Alt + 2…
Presentation Shortcuts for a Polished Delivery
In the end, the success of the slide deck comes down to presenting it. To effectively present the content, some highly useful shortcuts to improve viewer experience are:
Shift + F10 to access the functions menu in Presenter View
Ctrl + Mouse Click, or +P or +I to access the virtual laser pointer, the pen or the highlighter
B or W keys to turn the screen black or white without exiting the presentation
The latest information about MP
Ready to start?!
Our teams of specialised dealmakers and ambitious M&A
challengers, are ready to take on your challenge – and exceed your expectations, every day.
Market leader in 8 fields of expertise
600+ industrial M&A projects
60+ professionals form the largest industrial M&A team
Adding credibility to your deal
Maximising your value with our challenger mindset