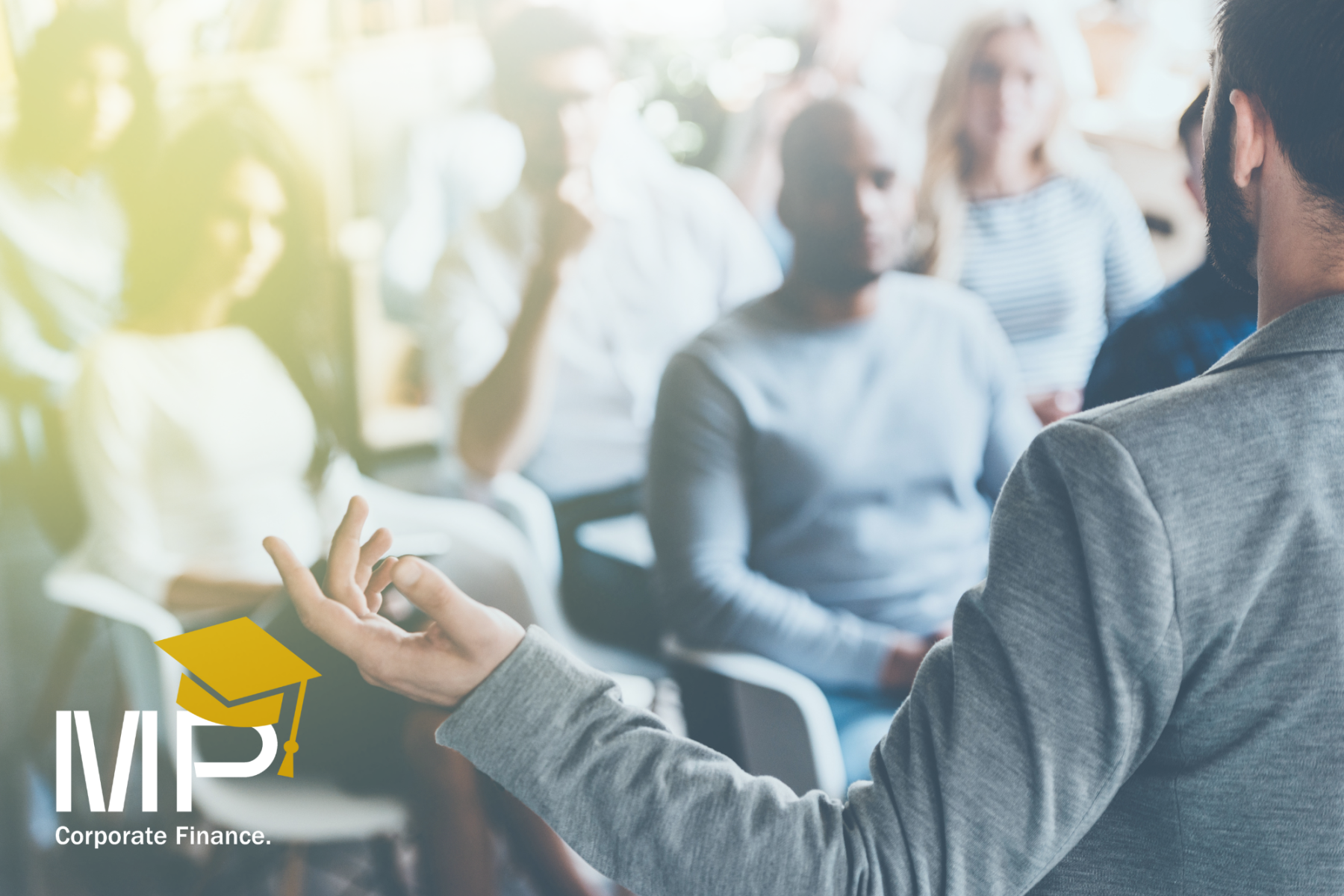 MP Academy – Unleash your potential
18 Months ago, we began an exciting project. Based on the idea that we as an employer want to support our Talents in the best possible way regarding their career and personal growth, we have started to re-think our processes behind that.
Before that, we already had several standardised trainings in place, which every employee needed to take at a certain career level. So far so good, but honestly, not very exciting or unique. As different as our personalities are, so are our development needs. Until now, we haven't really catered to that individuality.
And that's where MP Academy comes in. We started this project with recognised experts in the field of organisational development and soon this was about so much more than just creating an academy. After months of intensive work, we are proud to have kickstarted MP Academy over the summer months of this year.

Three Pillars of Optimal Learning and Growth
The key idea behind it is that optimal learning and growth are based on three pillars:
learning through experience (for example "on the job")

learning through others (mentoring/coaching)

learning through training
All development measures, set between our Talent and their Career Developer in our bi-yearly Career Development meetings, use a mix of these three pillars to guarantee ideal growth.
The Three Modules of MP Academy
But that's not all. We have designed three different modules that make up our Academy:
Compulsory Modules: These are standardised training modules, which every employee has to absolve at certain career levels

Elective Modules: These modules are defined between career developer and Talent according to the individual needs of the Talent

Optional Modules: Talents at MP get the chance to visit training or other forms of education they would like to attend. This can, for example, range from language courses to certifications like CFA, CVA and MBAs.
The question now is, how can this work in practice? As one of my colleagues mentioned in our post "Take the chance – Create your future at MP", our career development path is competency-based. That means there are several competencies we require our colleagues to have and develop during their careers at MP. In our bi-annual career development talks, the Talent and Career Developer assess the evolution of the Talent's competencies. If, for example, one of our Talents has development potential in the competence "Communicates effectively", Talent and Career Developer define an elective module that caters best to this need. They can then select this module out of the classified learning pillars. Maybe they specify that the Talent should visit a communication training ("Learning through training") or that the Talent should hold the following few presentations in a project ("Learning from experience"). 
For every individual development need, we will set the best development measure. We offer an extensive catalogue of external training modules, coaches and workshops at renowned European business schools and training institutes. As a baseline, we provide MP Academy budgets (monetary/time) according to the career level. Talents can fully use this yearly budget without repayment clauses or similar restrictions, which is a great asset for our team.
We strongly believe in supporting and empowering the team to unleash their full potential to Get Deals Done!
The latest information about MP
Ready to start?!
Our teams of specialised dealmakers and ambitious M&A
challengers, are ready to take on your challenge – and exceed your expectations, every day.
Market leader in 8 fields of expertise
600+ industrial M&A projects
60+ professionals form the largest industrial M&A team
Adding credibility to your deal
Maximising your value with our challenger mindset