MP collaborates with WUTIS for an insightful workshop on M&A
MP recently organized an enriching workshop in collaboration with WUTIS – Trading and Investment Society. This event was held as part of MP's academic partnerships, aiming to provide students with valuable insights and opportunities for growth.
On April 28th, 2023, students from different backgrounds gathered at MP's office with great enthusiasm to participate in a hands-on workshop. The session provided exclusive insights into the world of M&A, giving the participants a comprehensive understanding of this crucial aspect of the business world. Throughout the workshop, industry experts from MP shared their knowledge and experiences, engaging the students in interactive discussions and practical exercises.
MP remains committed to fostering the growth of motivated students by facilitating knowledge exchange and creating platforms for hands-on learning. Through collaborative efforts with esteemed organizations like WUTIS, MP continues to empower the next generation of professionals and provide them with valuable opportunities to thrive in their chosen fields.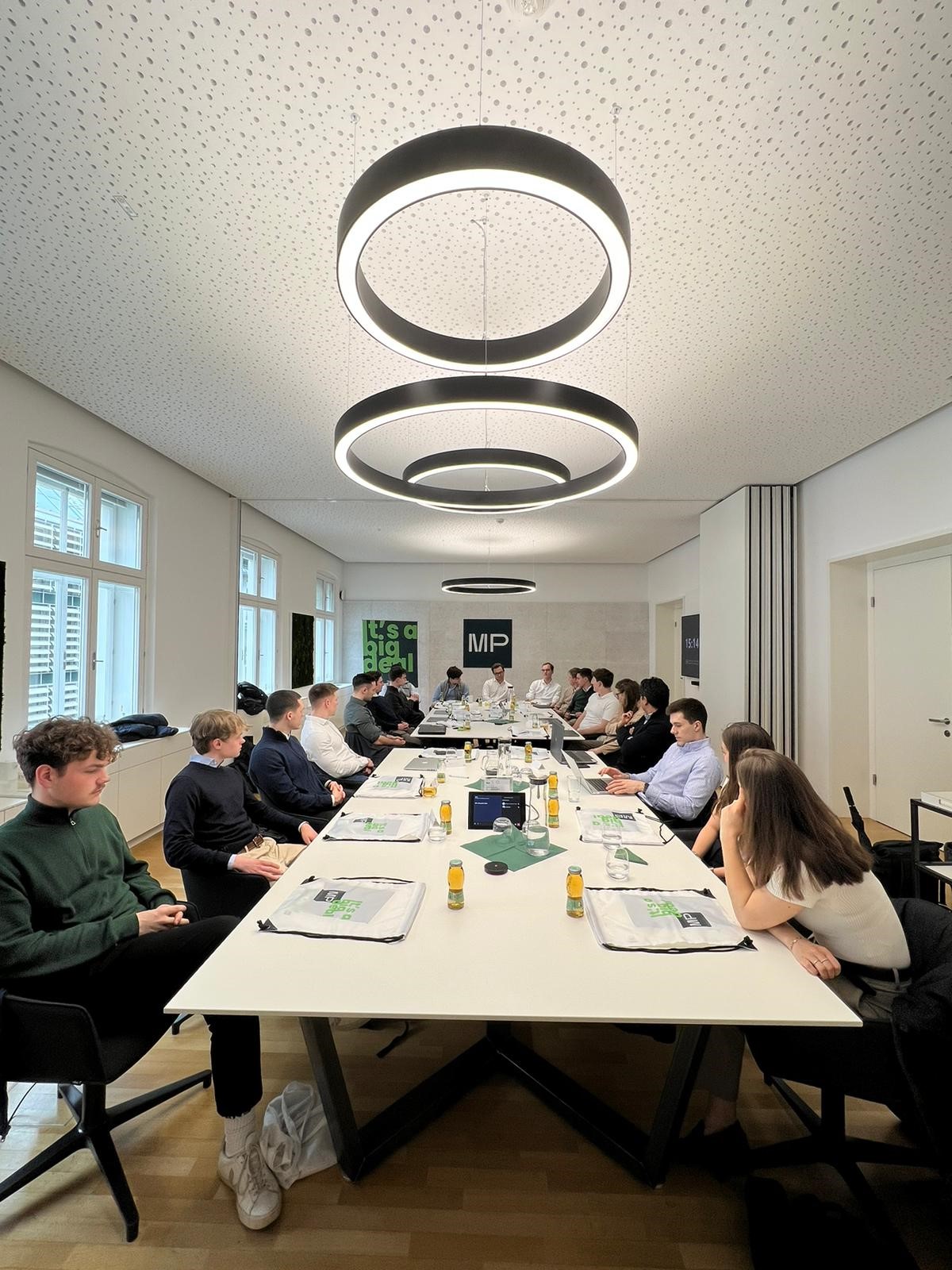 The latest information about MP
Ready to start?!
Our teams of specialised dealmakers and ambitious M&A
challengers, are ready to take on your challenge – and exceed your expectations, every day.
Market leader in 8 fields of expertise
600+ industrial M&A projects
60+ professionals form the largest industrial M&A team
Adding credibility to your deal
Maximising your value with our challenger mindset