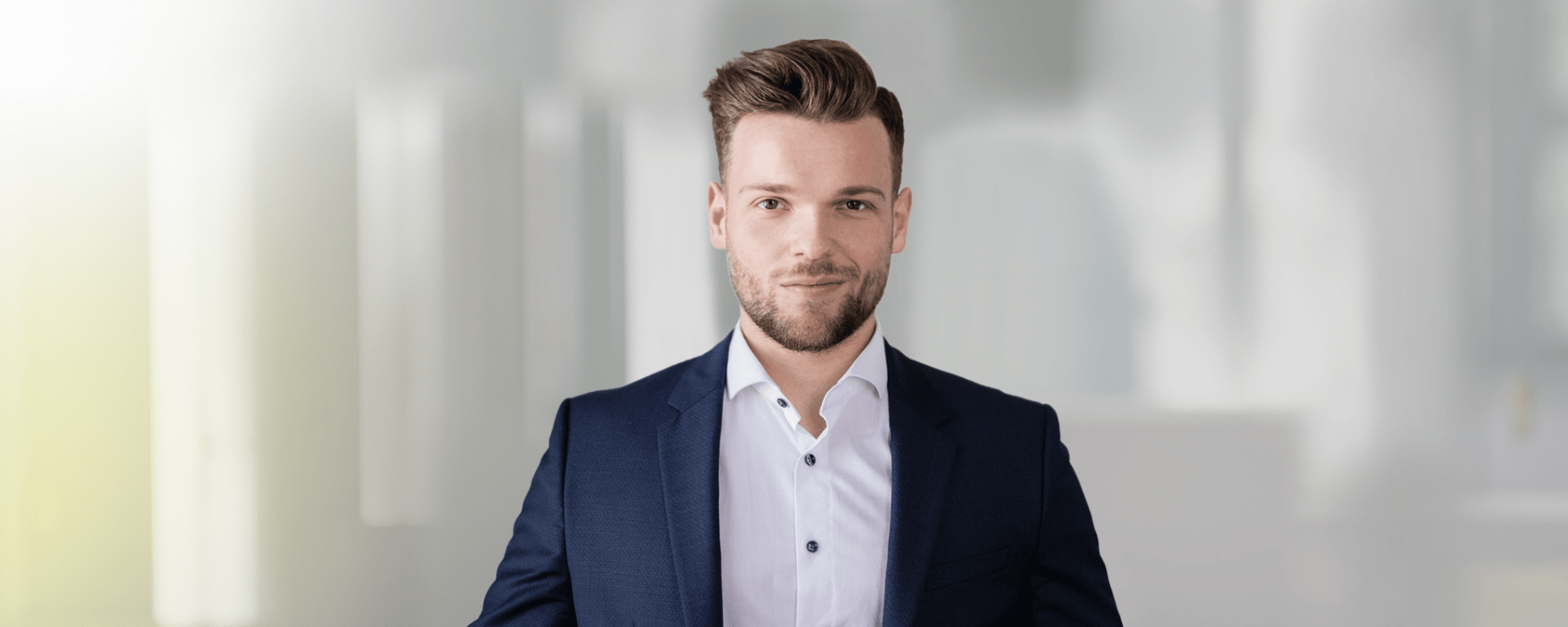 New Hire – Nicolas Trabold
In the following I would like to answer 5 essential questions which one is asked as a "newcomer" and which I can now conscientiously answer after some time working in M&A.
But first let me briefly introduce myself. I am Nicolas (I haven't heard the name since '94, only on the citizen's office), short 'Nico', and come from the beautiful town called Würzburg in Germany. After my A-levels and voluntary military service, I completed my double Bachelor's degree in Münster and Dublin (both also wonderful cities, it's worth a trip!) as part of the European Management Programme (Bachelor of Arts and Bachelor of Financial Services). This was closely followed by my entry into M&A in offices in Frankfurt and now as an analyst in Vienna. How time flies…
Enjoy reading!
What is the breakfast of the champions?
Always keep in mind when you rush out the door in the morning without breakfast: Skipping it, can make you overeat at a later stage in the day, cause tiredness and lead to a general feeling of discomfort. Therefore, I enjoy a healthy breakfast that gives me energy, satisfies my appetite and lays the foundation for making smart decisions throughout the day. My daily routine after getting up consists of Greek yoghurt mixed with oat flakes. Nevertheless, I think it's important to have a snack on hand at work. Thankfully, there is always fresh fruit, more or less good coffee and delicious green tea available.
Do you already have your own project?
In general, the supervision of a project consists of 3 employees: the analyst, the manager and a dealmaker. Since I started out as an analyst, it was foreseeable that I would soon be entrusted with one or more projects. Thus, I am currently working on a sell-side project in the UK as well as a buy and build project. I can proudly say that I can accompany two exciting "own" projects as an analyst. I am looking forward to many more!
Did you always want to work in M&A?
To tell you the truth: I didn't even know what M&A stood for before I started my studies. Of course, it was clear to me that there were investment banks, boutiques or simply people who like to invest money. But I knew from the start that I wanted to work in finance. I got a taste of the M&A business through an internship, and I loved it because one thing is for sure: the typical daily routine of an M&A banker doesn't exist. Due to the project business, the activities are very different from day to day. Often you don't know what to expect in the morning. Usually, the day starts at 9 a.m., but depending on the projects you are working on, you can start earlier – or have started the day before at 9 a.m. I also found my passion for this area, where exciting tasks in finance and a wide range of versatility await you.
What is the coolest aspect of your job?
This question goes partly along with the previous one. An important aspect that I would like to mention here is that working with companies from different industries means that you quickly learn a lot about the market conditions, industry dynamics and other important variables in these sectors. You have a steep learning curve due to the many industries. In addition, I get on the plane from time to time, visit the customer on-site and clarify important questions that become relevant later in the process. Generally speaking, the coolest aspect of the job is the job itself! There are so many things that I can't count them all. But let me tell you one thing: No day is like the day before! Amazing, huh?
What is your favourite after-work-activity?
You never know when your day's going to end. But your colleagues also face this problem. It happens that every now and then I sit in the office until evening and suddenly a colleague comes in and asks me if we still want to have a drink. These types of spontaneous actions are always the best. With the premise of just having a drink or indulging in a beer after work, we go to one of our favourite bars and of course it only remains with one… ) the next morning comes faster than expected!
The latest information about MP
Ready to start?!
Our teams of specialised dealmakers and ambitious M&A
challengers, are ready to take on your challenge – and exceed your expectations, every day.
Market leader in 8 fields of expertise
600+ industrial M&A projects
60+ professionals form the largest industrial M&A team
Adding credibility to your deal
Maximising your value with our challenger mindset