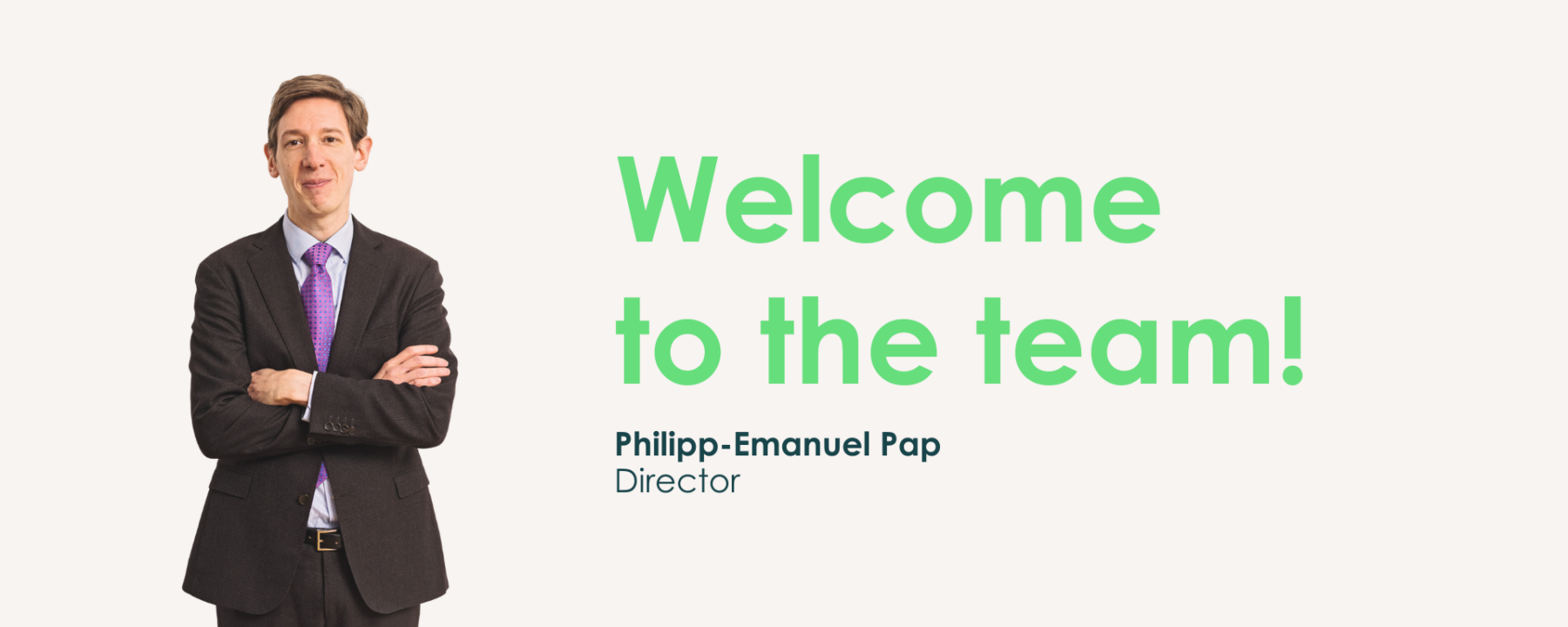 Elevating our packaging expertise by welcoming Philipp-Emanuel Pap as new senior hire
At MP, we understand that our strength lies in the undisputed expertise and diverse skill sets of our professionals. By strategically enhancing our team with exceptional individuals, we remain at the forefront of the industry, constantly evolving and adapting to meet the changing demands of the dynamic M&A landscape. This people and expertise-driven approach enables us to maximise shareholder value beyond expectations on every project.
As we continue to grow, we are excited to welcome Philipp-Emanuel Pap as a new Director in our Packaging Team. With his extensive M&A background of over 15 years in packaging and rubber manufacturing, he brings profound knowledge and in-depth market expertise to our flexible packaging team.
His background includes corporate finance advisory, corporate development, integration management, and operational experience in a corporate setting. Philipp graduated from York University and Durham Business School in the UK and started his career in M&A in London at Hawkpoint Partners, followed by Friedman Billings Ramsey before joining the publicly listed rubber manufacturing group Semperit. At Semperit, he held several operational roles and spent three years as an expat in Malaysia and the United States. Philipp then moved to the international flexible packaging group Coveris where he was responsible for the firm's corporate development and sustainability activities leading numerous M&A transactions.
Philipp's addition to our team of packaging sector experts is invaluable to us as he will play a vital role in driving our success further in this dynamic market. By leveraging his unique insights and industry knowledge, we reinforce our market-leading position, expand our reach, and achieve even greater heights in this field of expertise.
Strengthening our team with seasoned professionals like Philipp again demonstrates our commitment to providing our utmost attention and the highest level of service to every transaction. We are excited about future possibilities and opportunities to further excel in our fields of expertise as the market leader in industrial M&A.
With top talents at our side, we are confident in our ability to shape the future of M&A and exceed expectations every day. We want to express our appreciation for you being part of our exciting journey. Stay connected with us for future updates and invaluable insights as we continue our path of maximising value beyond expectations.
The latest information about MP
Ready to start?!
Our teams of specialised dealmakers and ambitious M&A
challengers, are ready to take on your challenge – and exceed your expectations, every day.
Market leader in 8 fields of expertise
600+ industrial M&A projects
60+ professionals form the largest industrial M&A team
Adding credibility to your deal
Maximising your value with our challenger mindset