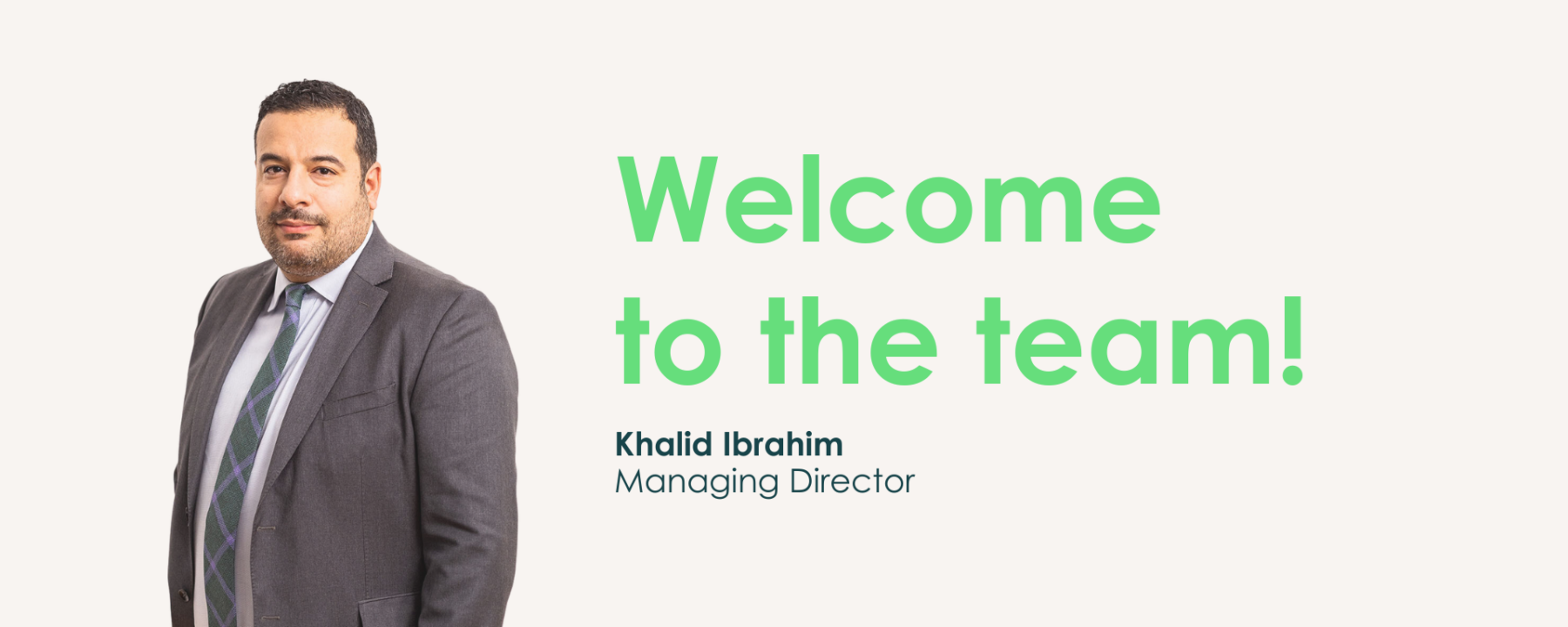 Strengthening our position with top talent
At MP, we are dedicated to maximising shareholder value and believe that continuous improvement, growth and expansion are essential to do so.
As we continue to develop our pan-European strategy, we are committed to broadening our fields of expertise and increasing our geographical reach. With this goal in mind, our Electronics Team is strategically focusing on expanding our presence in the Smart Building Technology & IoT sector.
To strengthen our position in this field of expertise, we are delighted to welcome Khalid Ibrahim as a new Managing Director in MP's Electronics & IoT team, who will play a key role in bolstering our global presence in the Smart Building Technology & IoT sector. With his extensive transaction experience and invaluable insights, Khalid brings a wealth of market knowledge and deal expertise to our dynamic team. His background includes both investment banking as well as corporate development. He graduated from Rotterdam School of Management and started his career at Deutsche Bank, followed by Houlihan Lokey working out of London, Amsterdam and Chicago. After more than a decade in investment banking, Khalid moved to the Corporate Development & Strategy team of Legrand in Paris, where he led numerous global M&A transactions.
Living and working out of Paris, Khalid will be the driving force behind the upcoming opening of our 5th office. This future local presence with a fully equipped execution team set up by Khalid will serve all fields of MP's expertise in the region, reinforcing our commitment to the French market.
"With his significant international M&A background and deep understanding of strategic challenges in the Smart Building Technology sector, we are convinced that Khalid will be a key driver of our growth in this field of expertise. We are delighted to welcome him to the team and look forward to executing exciting deals together to boost our strength in this compelling, sustainability-focused industry," stated Roman Göd, founding partner and head of Electronics & IoT at MP.
The latest information about MP
Ready to start?!
Our teams of specialised dealmakers and ambitious M&A
challengers, are ready to take on your challenge – and exceed your expectations, every day.
Market leader in 8 fields of expertise
600+ industrial M&A projects
60+ professionals form the largest industrial M&A team
Adding credibility to your deal
Maximising your value with our challenger mindset