Our Deals
We're proud of our track record of successful deals! And in addition, their specifics can be a great source of information when you're considering a new project. Read on to learn all the ins and outs:
Capiton acquired a minority stake in Trenkwalder
MP Corporate Finance acted as the exclusive financial advisor to Capiton AG in the acquisition of a minority stake in Trenkwalder AG, a leading player in in the field of personal leasing in Central Europe.
At the start of 2003, Capiton invested in the Trenkwalder Group with the fund capiton II as part of a capital increase for cash. The additional equity was primarily provided for company acquisitions in Eastern Europe. The expansion targets were more than achieved with almost four times the turnover. After completing the expansion level, Trenkwalder Privatstiftung is now buying back the shares from capiton AG.
Capiton is a financial investor managed by its owners, which holds shares in bigger medium-sized companies in Germany, Austria and Switzerland due to management buyoutsand expansion financing. High-profit companies with a turnover of between EUR 50 and 500 million are preferred. The roots of Capiton AG, which is managed by its partners, go back to the end of the 1970s.
Trenkwalder is the biggest staff recruitment agency in Austria and market leader in Hungary, the Czech Republic and Slovakia. The company has been present on the market for 20 years.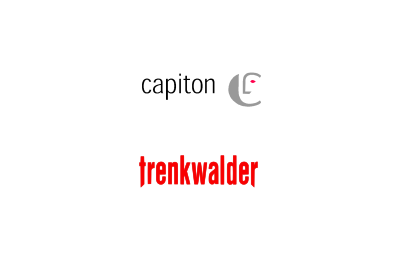 Capiton acquired a minority stake in Trenkwalder from the founder
Our decision to entrust MP with the exit was confirmed throughout the process by their deep industry knowledge, excellent execution skills and tireless efforts. We enjoyed working with the team and are very pleased with their accomplishment.

Manuel Hertweck, Managing Partner at capiton AG, Germany
The latest information about MP
Ready to start?!
Our teams of specialised dealmakers and ambitious M&A
challengers, are ready to take on your challenge – and exceed your expectations, every day.
Market leader in 8 fields of expertise
600+ industrial M&A projects
60+ professionals form the largest industrial M&A team
Adding credibility to your deal
Maximising your value with our challenger mindset