Our Deals
We're proud of our track record of successful deals! And in addition, their specifics can be a great source of information when you're considering a new project. Read on to learn all the ins and outs:
ebm-papst Group sold IKOR Sistemas Electrónicos to Connect Group
MP Corporate Finance acted as the exclusive financial advisor to the ebm-papst Group in the sale of the IKOR Group to Connect Group
Founded in 1981 and headquartered in San Sebastian, Spain, IKOR has grown into an established EMS group. With three strategically located production sites in Spain, China and Mexico the group offers end-to-end EMS value chain services, ranging from new product development through an in-house R&D centre, PCBA and box build assembly. IKOR's smart and efficient setup has enabled it to build a rich and long-standing customer base, serving leading players within the industrial, automotive and medical sectors.
Evolving from a family owned and managed company to a 100% subsidiary of the ebm-papst Group as of 2019, IKOR went through an operational transformation steered by a newly appointed management team. This move set the stage for divesting the non-core subsidiary by the ebm-papst Group.
MP Corporate Finance was exclusively mandated by the ebm-papst Group to conduct the structured sell-side process in order to find a new home for IKOR.
Connect Group, a Belgian EMS player was looking to expand their geographic presence and realized that by acquiring IKOR they would become a global EMS player overnight with significant production exposure outside of Europe. Furthermore, the procurement and operational synergies along with access to a growing customer portfolio will prove to be valuable in enhancing performance in the near-term.
MP Value Add
Through in-depth EMS sector knowledge and a deep understanding of the industry's value drivers, MP's transaction team was able to suitably position the IKOR Group as an attractive case.
By handling several selected parties in a competitive and structured process in parallel, MP managed to maintain momentum and navigate the process through turbulent times caused by the global pandemic. Several creative solutions were developed to combat the constraints set by the pandemic, in order to continuously drive the deal forward. In the end a strategically fitting partner and new home was found for the IKOR group, thereby accomplishing the divestment objective of the ebm-papst Group.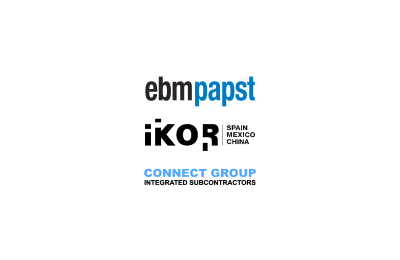 ebm-papst Group sold IKOR Sistemas Electrónicos to Connect Group
MP navigated us through the complex deal, always thinking ahead and presenting well thought through solutions at every turning point. The deal would have been extremely difficult without their deep electronic market expertise and network, which helped to find a strategically fitting buyer and derive an optimum deal structure for all transaction parties involved.

Stefan Brandl, CEO at ebm-papst Group, Germany
The latest information about MP
Ready to start?!
Our teams of specialised dealmakers and ambitious M&A
challengers, are ready to take on your challenge – and exceed your expectations, every day.
Market leader in 8 fields of expertise
600+ industrial M&A projects
60+ professionals form the largest industrial M&A team
Adding credibility to your deal
Maximising your value with our challenger mindset