Our Deals
We're proud of our track record of successful deals! And in addition, their specifics can be a great source of information when you're considering a new project. Read on to learn all the ins and outs:
Multitubes sold to Mentha Capital
MP acted as the exclusive M&A advisor to the owners of Multitubes in the sale of a majority stake to Mentha Capital
The founding family of Multitubes Group, a leading player in tubes packaging, signed an agreement for the sale of a majority stake to Mentha Capital.
Founded in 1999 the Multitubes Group since then became the frontrunner in sustainable tubes packaging, producing high quality extruded plastic tubes with the capability to offer all decoration techniques and diameters available in the market. With its unique one-stop-shop offering Multitubes Group serves a wide client base in different end-markets throughout Europe.
Mentha Capital is an independent private equity firm active in the mid-market in the Netherlands and Flanders.
The sale of a majority stake allows for a partial realisation of the founding family's investment while unlocking new organic and inorganic growth paths for Multitubes. With a new partner on board, the founding family will remain in the management of the company to further drive the growth of the business and strengthen Multitubes' position in the market.
MP Value Add
MP's dedicated team successfully advised Multitubes' owners through all stages of the auction process from the development of the strategy how to best position the company in light of current market trends for a sale, the preparation of premium marketing materials through leading all negotiations with several bidders till closing of the deal.
Almost entirely remote during COVID-19, MP coordinated the various workstreams, balancing the information requirements of the individual stakeholders and the need for an expeditious and resource-efficient transaction. By identifying and approaching the most suitable buyers, MP created a highly competitive global bidding environment and led the commercial part of the SPA negotiations, enabling the owners to select the most suitable partner and package to ensure a mutually successful partnership in the years to come.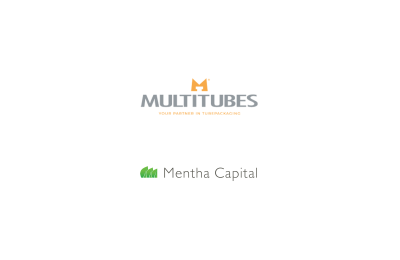 The founding familiy sold a majority stake in Multitubes to Mentha Capital
MP guided us through the process with the highest level of commitment and executed it with the utmost diligence, thus proving to be a reliable partner for us. During the whole process, they truly did an outstanding job. It was fantastic to work together on this amazing deal with them.
A big bravo to the entire MP team!

Rob Rensen, Shareholder & Representative of the founding family at Multitubes, Netherlands
The latest information about MP
Ready to start?!
Our teams of specialised dealmakers and ambitious M&A
challengers, are ready to take on your challenge – and exceed your expectations, every day.
Market leader in 8 fields of expertise
600+ industrial M&A projects
60+ professionals form the largest industrial M&A team
Adding credibility to your deal
Maximising your value with our challenger mindset