Our Deals
We're proud of our track record of successful deals! And in addition, their specifics can be a great source of information when you're considering a new project. Read on to learn all the ins and outs:
Volpini Verpackungen sold to Finexx
MP Corporate Finance acted as the exclusive M&A advisor to the shareholders of Volpini Verpackungen in the sale to Finexx
After a shift from shareholder to third-party management some time ago, the shareholding family decided to divest their 100% stake in Volpini Verpackungen GmbH Austria (VVA) split among two generations of the founding family.
VVA is a pioneer in the production of desto cups and occupies a leading position in the sustainable rigid packaging space. Its full dedication to thermoformed yoghurt cups makes VVA a high-quality specialist supplier to the Central and Southern European mid-market dairy industry.
Based in a greenfield plant in Southern Austria, VVA offers a versatile cups production along the entire value chain – from design services over sheet extrusion to thermoforming and offset printing as well as desto decoration.
The sale of VVA not just allows for a full exit of the entire shareholder family but unlocks new organic and inorganic growth paths for VVA under the new financial owner Finexx.
MP Value Add
MP's dedicated team successfully led the approach of a highly risk-averse buyer universe during the peak of the COVID-induced market uncertainty in mid-2020.
By supporting the sellers through all stages of the transaction process including the carve-out of the cups production target perimeter, facilitating procurement of transaction financing, managing overall deal complexity and aligning interests of sellers, buyer and management, MP managed all relevant communication channels throughout the process. MP thus fostered a competitive sales process during the height of the COVID pandemic and led all negotiations to a mutually successful transaction.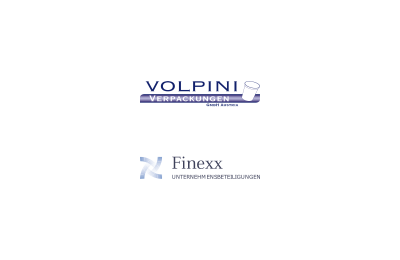 The shareholding family sold Volpini Verpackungen to Finexx
We have developed very dynamically over the last five years and were able to guide the company very well through the Corona crisis. However, we have been looking for a partner for some time to lead us into the next stage of expansion and to accomplish the planned investment. We are very happy, that MP successfully accompanied us in that process and has given us the required comfort in the transition.

Johannes Volpini de Maestri, Shareholder & Representative of the founding family at Volpini Verpackungen, Austria
The latest information about MP
Ready to start?!
Our teams of specialised dealmakers and ambitious M&A
challengers, are ready to take on your challenge – and exceed your expectations, every day.
Market leader in 8 fields of expertise
600+ industrial M&A projects
60+ professionals form the largest industrial M&A team
Adding credibility to your deal
Maximising your value with our challenger mindset