Our Deals
We're proud of our track record of successful deals! And in addition, their specifics can be a great source of information when you're considering a new project. Read on to learn all the ins and outs:
adapa acquired Termoplast
MP Corporate Finance acted as the exclusive M&A advisor to adapa in the acquisition of Termoplast
Termoplast is European market leader in the production of MDO films, renowned expert in the extrusion of film for lamination, and among the few in Europe having the ability to develop innovative sustainable packaging solutions with low environmental impact.
The company's products include barrier films, sealable films, peelable films, recloseable films as well as mono solutions, manufactured at one of the most modern plants in the region.
As European leader in high-end polyolefinic film extrusion for food, medical, hygiene and technical applications, Termoplast contributes the most advanced flexible packaging capabilities to the adapa Group, including extensive know-how in cutting-edge MDO film extrusion technology – the future of sustainable packaging.
The acquisition of Termoplast marks adapas second acquisition in Italy in 2021, further cementing the group's foothold in Southern Europe and complementing its position as frontrunner in the sustainable flexible packaging industry.
MP Value Add
With just one month from execution of a term sheet to completion, MP seamlessly facilitated this extremely complex transaction involving multiple generations of the shareholding family as well as a concurrent real estate transaction in record time. Throughout this highly efficient, focused transaction process, MP diligently navigated all stakeholders until successful completion.
MP thus supported adapa in corroborating its role as leading flexible packaging innovator and helped unlock vast growth opportunities in the filed of barrier films and high-end sustainable packaging solutions.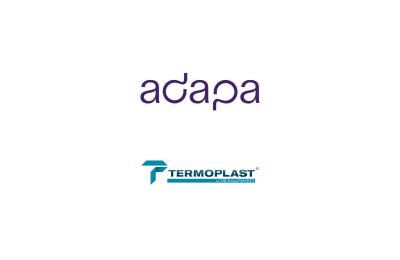 adapa acquired Termoplast from the Shareholding Family
The latest information about MP
Ready to start?!
Our teams of specialised dealmakers and ambitious M&A
challengers, are ready to take on your challenge – and exceed your expectations, every day.
Market leader in 8 fields of expertise
600+ industrial M&A projects
60+ professionals form the largest industrial M&A team
Adding credibility to your deal
Maximising your value with our challenger mindset