Our Deals
We're proud of our track record of successful deals! And in addition, their specifics can be a great source of information when you're considering a new project. Read on to learn all the ins and outs:
Paccor acquired Miko Pac
MP acted as the exclusive Buy-side advisor to PACCOR in the acquisition of Miko Pac
PACCOR, a leading global player in rigid food packaging with innovative solutions and superior quality products, signed a purchase agreement for the acquisition of Miko Pac, the packaging division of Euronext Brussels listed Miko N.V.
Miko Pac is a world-class manufacturer of rigid plastic packaging solutions for the food industry. Miko Pac has many years of expertise and a strong dose of creativity. Miko develops and produces innovative solutions for ready meals, ice cream, margarine, and many other products. Around 500 people are employed at its production sites in Belgium, Poland, Indonesia and at its sales offices in France and Germany. Founded more than 45 years ago, Miko Pac is a specialist in thermoforming, injection molding and in-mold labelling.
The acquisition strengthens PACCOR's position in injection molding by complementing the product portfolio and expanding the company's competencies. Miko Pac's plant in Indonesia extends PACCOR's international reach and the fast-growing Asian market can now also be served.
MP Value Add
MP's dedicated team successfully advised PACCOR's management on its second acquisition under the ownership of Lindsay Goldberg and the further execution of its tailor-made M&A growth strategy.
MP supported PACCOR through all the stages of the transaction process with Miko Pac. After signing of a mutual term sheet, the highly complex transaction could be concluded within less than 7 weeks despite the worldwide COVID-19 pandemic. The MP team coordinated the various workstreams, balancing the information requirements of the individual stakeholders and the need for an expeditious and resource-efficient transaction.
Throughout the process, MP managed all relevant communication channels with the seller to achieve a mutually successful transaction via a universal problem-solving approach in combination with firm negotiation skills.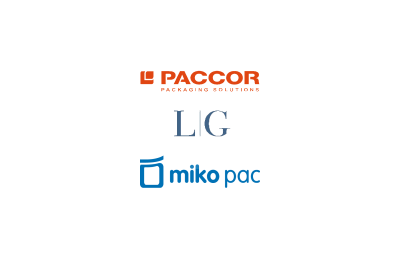 Paccor acquired Miko Pac
MP assumed a key role in the acquisition of EDV Packaging which is the first add-on for PACCOR, since its spin-off  in 2018. Due to MP's excellent knowledge of the market, PACCOR will be able to extent its leading position in the European rigid food packaging market

Andreas Schütte, CEO at Paccor Packaging GmbH
The latest information about MP
Ready to start?!
Our teams of specialised dealmakers and ambitious M&A
challengers, are ready to take on your challenge – and exceed your expectations, every day.
Market leader in 8 fields of expertise
600+ industrial M&A projects
60+ professionals form the largest industrial M&A team
Adding credibility to your deal
Maximising your value with our challenger mindset