Our Deals
We're proud of our track record of successful deals! And in addition, their specifics can be a great source of information when you're considering a new project. Read on to learn all the ins and outs:
Hinteregger Group sold to PORR
MP Corporate Finance acted as the exclusive financial advisor to the shareholders of Erika Brandstetter Hinteregger-Holding GmbH in the sale of Hinteregger Group to PORR
Based in Salzburg, Austria, Hinteregger Group is specialised in industrial civil engineering, power plant construction and underground construction. With its long-standing history the company can look back on an impressive track record of over 480km of gallery, road and rail tunnels and 49 run-of-river and high-alpine power plants. The group generated an annual production output of about € 220m in 2016 and has a workforce of about 890 employees.
PORR is a publicly listed construction company with its headquarters in Vienna, Austria and a full service provider in building construction, civil engineering and infrastructure construction. With its annual production output of close to € 4bn and over 15,000 employees the company is among Europe's leading providers.
The takeover of 100% of shares in Hinteregger by PORR enables the two companies to offer their customers an even more comprehensive service range thanks to their highly complementary portfolio and bundled expertise. Hinteregger will continue to operate as an independent part of PORR.
MP Corporate Finance managed the entire process including support for the shareholders of Erika Brandstetter Hinteregger-Holding in structuring and executing the challenging transaction and the commercial lead in negotiations.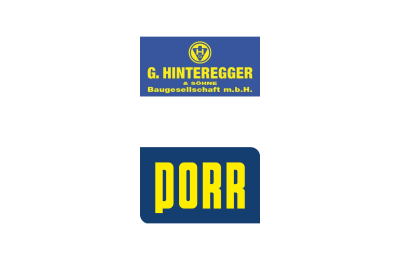 Hinteregger Group sold to PORR
It's often balky to quit a 50% partnership with a smile on your face. MP managed it – for both sides. Construction business knowledge & network: very good. Mediative competence in difficult owner/family structures: excellent. Value creation: outstanding. MP, what else?

Josef Brandstetter, CEO at Erika Brandstetter Hinteregger-Holding, Austria
The latest information about MP
Ready to start?!
Our teams of specialised dealmakers and ambitious M&A
challengers, are ready to take on your challenge – and exceed your expectations, every day.
Market leader in 8 fields of expertise
600+ industrial M&A projects
60+ professionals form the largest industrial M&A team
Adding credibility to your deal
Maximising your value with our challenger mindset