Our Deals
We're proud of our track record of successful deals! And in addition, their specifics can be a great source of information when you're considering a new project. Read on to learn all the ins and outs:
INDUS Holding sold Selzer Group to Mutares
The transaction process was initiated as part of INDUS's publicly announced strategy to discontinue its automotive technology segment. Selzer Group was classified as a "non-core" asset and intended for sale. The shareholder was looking for a reliable partner to execute the ramp-up and further develop the growth potential in the mobility–metal market.
MP Valued Add
MP's dedicated team successfully advised INDUS Holding throughout the entire selling process and managed to effectively identify the perfect buyer with significant synergy potential and mutual benefits for both parties. Despite a challenging restructuring situation in the company, MP managed to guide INDUS through the negotiations towards a successful transaction.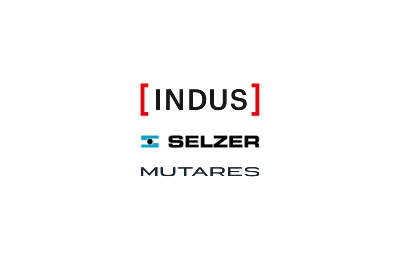 INDUS Holding sold Selzer Group to Mutares
MP played an essential role in the successful sales process. A passionate team with seasoned members and a clear focus on concluding the deal supported us in every stage from preparation of the IM until final negotiations. Well-thought proposals at every stage helped to move the process forward and to keep the momentum until final conclusion of the deal.

Dr.-Ing Johannes Schmidt, CEO at INDUS Holding AG
The latest information about MP
Ready to start?!
Our teams of specialised dealmakers and ambitious M&A
challengers, are ready to take on your challenge – and exceed your expectations, every day.
Market leader in 8 fields of expertise
600+ industrial M&A projects
60+ professionals form the largest industrial M&A team
Adding credibility to your deal
Maximising your value with our challenger mindset