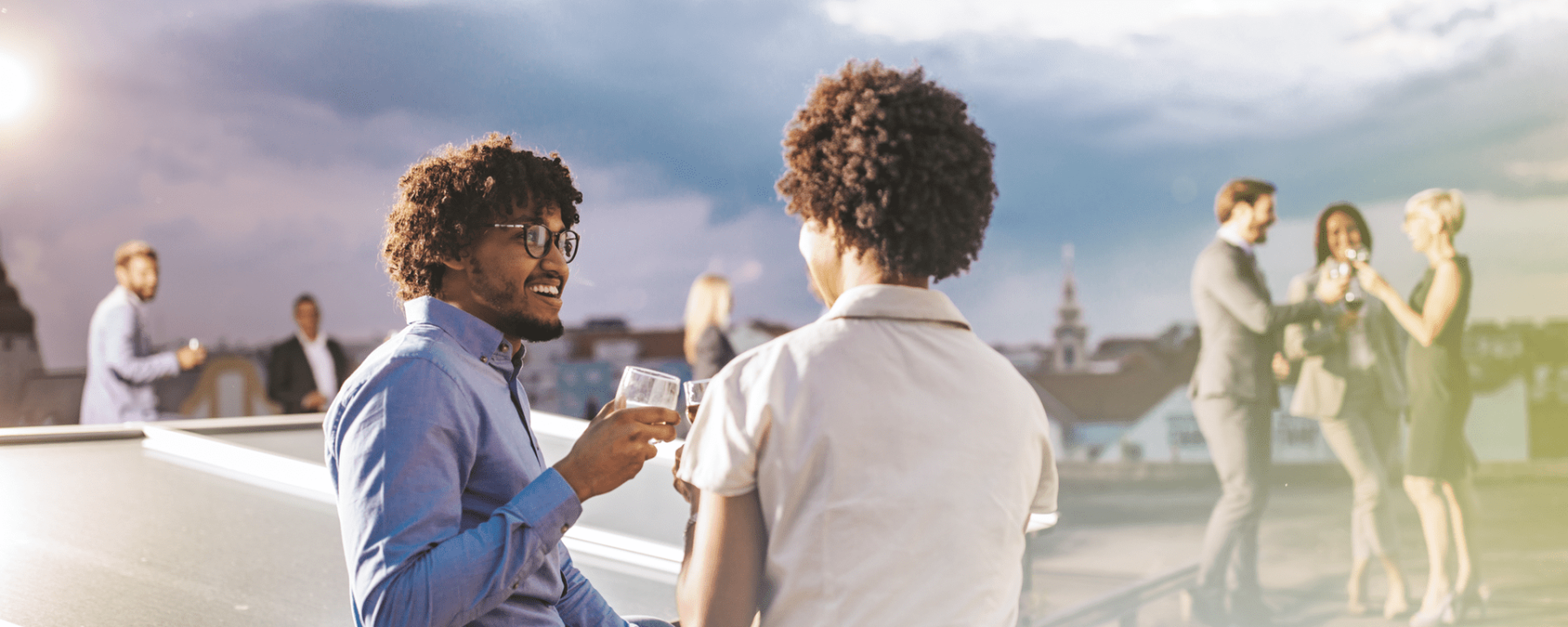 MP's Top 5 after work bars in Vienna
It's that time of the year again when we spend more time inside than outside and ultimately long working days don't seem that long anymore. Yet, when we realise the slight gloominess in the streets is waiting for us, we know that it's time to call it a day. While there's nothing more fun than a good drink with your colleagues, the combination with a good bite is sometimes lifesaving.
Read on below for my top 5 go-to after work bars:
Kleinod
Although this bar seems rather noble at the beginning, Kleinod soon turns into a living room with a cosy atmosphere. It features many signature drinks, created by in-house mixologists who regularly participate in international barkeeping competitions. The bartenders are very entertaining and can hijack one from work thoughts into a world of fancy drinks.
Heuer Am Karlsplatz
Heuer is a great place to be on warm summer days due to its outdoor seating area. Nevertheless, it's also a laid-back place-to-be on chilly days. This bar balances between serving up the quality and atmosphere of a high-end bar and bistro, and the comfort of being a casual café. Beyond sophisticated drinks, this location is perfect for an unpretentious beer or a glass of wine.
The Bank Bar
The Bank as its name might reveal, used to be a historic banking hall that has been refurbished into a bar with an attached restaurant. When one enters the location, it immediately leaves a strong impression of the place where once cashiers counted cash. And while creative drinks allow cocktail lovers to try out new experiments, others can stick to a classic G&T. However, I love this place for its mouth-watering Beef Tartare.
Wein & Co
An all-time favorite, Wein & Co bar has several locations around the city and is always a great choice after a long day in the office. Wine lovers can select from a wide range of local and international wine producers and while one colleague is busy trying to find the perfect wine in the shop to be enjoyed in the bar, others can already order food for sharing.
Le Loft
Doubtlessly the best spot in town to order an impressive view of the city. This bar on the 18th floor of the SO/ Vienna hotel is perfect to escape from the city's hectic rush. Not only can you indulge in first-class cocktails but also a nice selection of bar food will satisfy your cravings while you enjoy the soothing ceiling painting.
The latest information about MP
Ready to start?!
Our teams of specialised dealmakers and ambitious M&A
challengers, are ready to take on your challenge – and exceed your expectations, every day.
Market leader in 8 fields of expertise
600+ industrial M&A projects
60+ professionals form the largest industrial M&A team
Adding credibility to your deal
Maximising your value with our challenger mindset